Harrisburg, Pennsylvania
May 19, 1894
A Sesquicentennial Chapter
Photo courtesy of the William G. Pomeroy Foundation® / Historical Society of Dauphin County.
Harrisburg Chapter - A Sesquicentennial Chapter
The Harrisburg Chapter of the National Society Daughters of the American Revolution is in Harrisburg, Pennsylvania, the site of the Pennsylvania State Capitol. The Chapter is named after DAR Patriot John Harris, the 2nd. Our Daughters have served the area for 130 years! We have two Real Daughters who were sisters and our founding charter members, Mrs. Nancy Macomber Hawkins and Mrs. Hannah Macomber Hess. Our matrons melted down their treasures of silver and pewter and tore their bed linen into bandages and stinted themselves and their families to feed our Patriots. While that majestic generation may be gone, its legacy lives on in Harrisburg Chapter, NSDAR. In 2018, we were granted the use of a historic property in Hummelstown known as Henderson House. We love and cherish our Chapter House.
Present-day Harrisburg was settled by John Harris the 1st, at a point where the Susquehanna River was easily ferried across. The date is not confirmed but is believed to have been around 1715 to 1718. John Harris the 1st died in December 1740. His second son, John Harris the 2nd, is considered the actual founder of Harrisburg. John the 2nd laid out the city in 1785 and became its namesake. The name was changed to Louisbourg later in the same year, in honor of the king of France, but the Harrisburg name was restored in 1791. In 1812, Harrisburg replaced Philadelphia as the state's capital.
We volunteer in various capacities as individuals and as a chapter. We contribute hundreds of hours of community volunteer work to Harrisburg and the surrounding areas from this tradition. We hold chapter meetings from October through June featuring speakers on a wide variety of subjects. Our meetings are held the second Thursday of the month, except for September, February and June which are held on weekends. We do not host programs in July and August.
Our chapter strives to preserve the legacy of the Patriots of the Revolutionary War through historic preservation, educational programs, and patriotism. With over 190 members, Harrisburg is comprised of women from ages 18 and up who come from a wide variety of backgrounds, points-of-view, and beliefs. Our common thread is our passion in serving God, home, and country. Our chapter has supported our military and veterans over the decades through various projects, community education programs, and the identification and preservation of cemeteries where Patriots lie at final rest.
National Society Daughters of the American Revolution
The National Society Daughters of the American Revolution (NSDAR or DAR), founded in 1890 and headquartered in Washington, D.C., is a non-profit, non-political volunteer women's service organization dedicated to promoting patriotism, preserving American history, and securing America's future through better education for children.
For more information on the National Society Daughters of the American Revolution, please visit www.dar.org.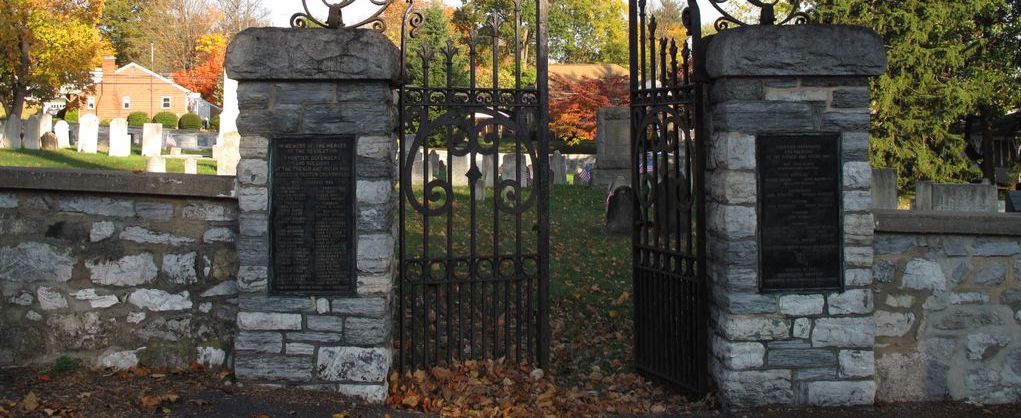 Historic Preservation
We preserve history by supporting the preservation of local historic buildings and monuments, celebrating commemorative events, and working to preserve genealogical documents. The chapter itself boasts a rich history here in Dauphin County. ​
Tombstone cleaning and installation of plaques at our local cemeteries.
Commemorative WWI "Never Forget" garden management at our chapter house.
Genealogy workshops.

Education
We do our part to support education through our committees dedicated to promoting literacy, celebrating student patriotism through essay contests, supporting the DAR schools, and providing scholarships.
Planting trees and educating the public on environmental awareness.
Sponsoring essay contests and scholarships for schools.
Book donations for literary promotion.
Citizen awards for excellence in the arts, historic preservation, patriotism, conservation, and community service.
Learning about and honoring Native American traditions and culture.

Patriotism
We acknowledge and honor patriotism through recognition of community leaders, support of our active military, as well as honoring and serving our veterans, from the American Revolution to the present.
Veteran programs and support at the Lebanon VA Hospital.
Wreaths Across America at Fort Indiantown Gap National Cemetery.
Support for children of military families at the Fort Indiantown Gap USO Center.
Hosting receptions for new citizens at Naturalization Ceremonies.
Recent Posts
Below are recent articles and updates from Harrisburg DAR.